Yutong Chen
Intern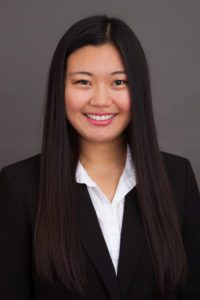 Change is inevitable, growth is optional. I want to be your support on your journey to embrace constant changes in your intrapersonal, interpersonal, educational, and career life.
I graduated from the University of North Carolina at Chapel Hill with a bachelors degree in biology. Currently, I am pursuing my Master's degree in Clinical Mental Health Counseling at Vanderbilt University.
I believe that many of our struggles are developmental in nature, and I aspire to provide a nurturing environment to help you better understand yourself and to witness your own growth in a holistic way. I use a client-centered approach and draw techniques from a wide range of theoretical orientations and methods, including CBT, DBT, Solution-Focused Therapy, Family Systems Theory and the Gorman Method etc.
I enjoy working with couples, families, groups, and individuals with various concerns, including but not limited to sexual health, trauma, addiction, emotional dysregulation etc. I am bilingual in English and Mandarin Chinese and I provide counseling services in both languages. Let me be your holding environment on your journey of growth and healing.